Following the introduction of greener initiatives at the beginning the year, we are excited to be continuing our efforts to reduce, reuse and regenerate. As a result, we have partnered with JogOn. The JogOn campaign is founded on the principle to reuse and recycle perfectly usable running shoes and reduce the number of trainers reaching landfill sites.
Emma Martin-Jewell, director of Front Runner Events said:
"We are excited to be partnering with JogOn to help play our part in giving runners the chance to donate their shoes and give them a second life. We are keen to adopt better practices across our events and I firmly believe that when it comes to our environment, we can all do something."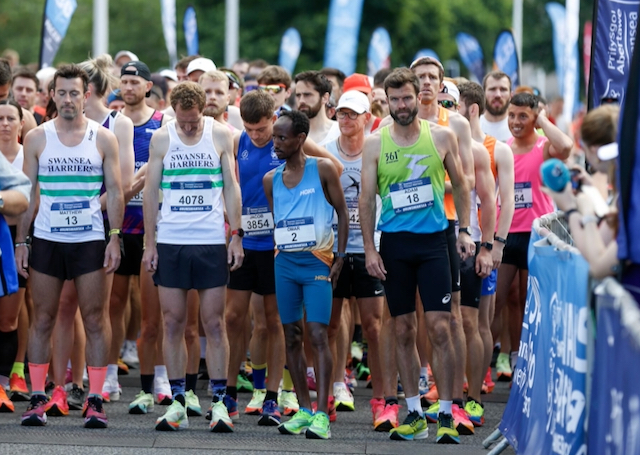 The JogOn initiative aims to remove 1 million pairs of running shoes from landfill. As well as ensuring that those shoes in good condition are offered up to people who need them, JogOn also ensures that "end of life" shoes are properly disposed of. JogOn already has over 300 collection points in the UK working across leisure centres, retailers, universities and running events.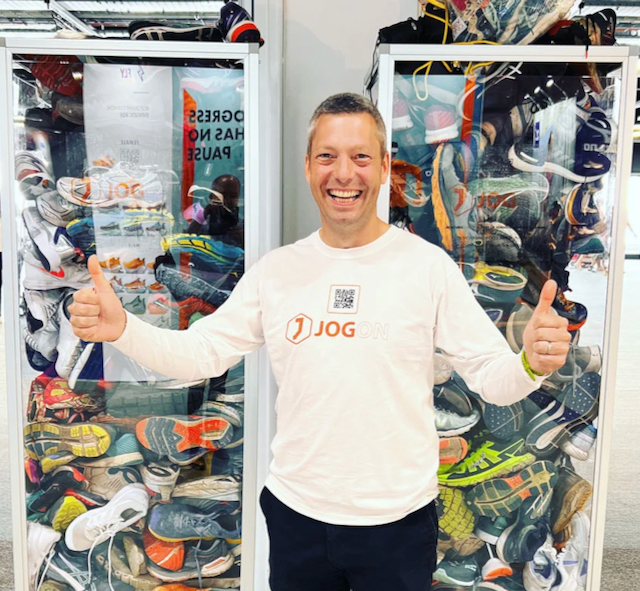 Tony Piedade, founder of JogOn said:
"I am delighted to have the support of Front Runner Events. Please do remember to take along your unwanted running shoes to the collection points at the events but remember, you can always send them to us directly as well, if you prefer not to wait that long."
Emma added:
"This year we made a bold and brave move towards a greener future for our running events and although we recognise that we can't do everything, we aim to do our best and hope that our runners will join us to help make a difference too!"
Runners will be able to donate their running shoes at a dedicated drop-off point in the race village at each of the events organised by Front Runner Events throughout the year, including:
All the running shoes collected will be sent to JogOn in support of this amazing initiative.
To find out more about JogOn click here, or for more information on the sustainability measures at Front Runner Events, click here.