It can sometimes be a challenge to motivate yourself to run after the race season has ended, but it's important you do! It can be difficult to stay motivated during the winter months but there's no need to put an end to your training and if you stick with it the gains will be massive! Here are some tips to help motivate you through…
Ensure you have completed a thorough warm-up inside!!
Spend some extra time before your runs making sure you are completely warmed up! This will help loosen and warm up your muscles before you head out into the cold. It's important to warm your blood up without breaking into too much of a sweat.
Reward your running
Giving yourself a reward at the end of your session or when you've hit your mileage goal may help motivate you. So, whether you're running to meet your buddies for coffee and cake or treating yourself to new kit – remember you've earned it!
Set yourself a goal
Setting yourself running goals are a great way to get yourself out training during the colder months. Whether you sign up for a race in the new year or have personal targets, giving yourself a goal may help you with your running. To find a race that suits you CLICK HERE.
Wear the right shoes
The paths can become icy and dangerous in the winter months so having a pair of trainers with traction on them is important. Try and avoid shoes with a lot of mesh as this can let in the cold and wet, making those runs that little bit harder for yourself.
Be seen in the dark
With limited daylight during the winter months, it can be more difficult for others to see you. Wear reflective clothing so you can be seen easily and wear a head torch when possible, to help you spot those icy patches!!
Train with a running buddy or group
A training partner is a great way to get yourself motivated for a run at any time of the year! Joining a running group or gathering a group of friends is another great way to help motivate each other and get out for your runs. You will be less likely to miss a session if you have planned to meet with others.
Add variety to your training
Try running in different places to avoid becoming bored with your route if the area is safe. Treadmill running is also another great option if you can't get outside during the winter months. If you find the roads are too icy to run on, you can try training on grassier areas which will be softer on your knees and easier to run on.
It's ok if you miss a session
Running in the cold can be a challenge on your body and if there are days that you don't feel like training, then that is ok! Missing a session doesn't mean your training has come to a halt, just get back into training when you can. It's also important to remember to give yourself rest days. You need to allow your body to recover from the colder runs and remember; recovery is when you make your gains!
Remember to stay safe! It can be difficult to find the motivation to get out there but giving yourself a goal and preparing properly will allow you to keep pushing through the cold.
Get Your Races Planned!
If you haven't registered to run a race for 2023 yet, then now is your chance to set some great goals to keep you going in 2024! Here's a list of all our events:
Llanelli Half Marathon : Date: 25th February 2024
Great Welsh Marathon Events : Date: 17th March 2024

Gorseinon 10K : Date 19th May 2024
Swansea Half Marathon : Date: 9th June 2024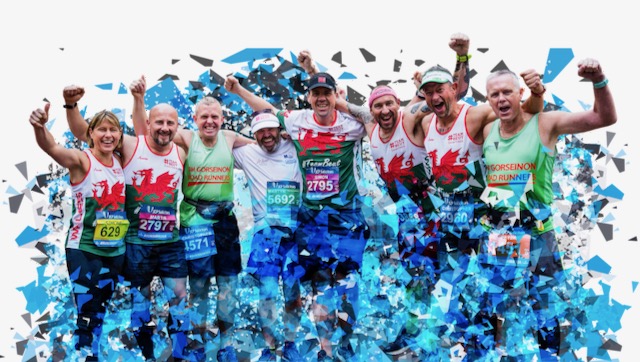 Stay safe and happy running!