If you've recently taken up running or want to start out this year, couch to 5K is a great goal and potentially a steppingstone towards the longer distances and greater achievements. The secret to achieving any goal is setting out a plan and sticking to it. That goes for anything in life or in running, whatever the distance! To help, our training partners at Realbuzz have lots of training blogs and resources on running a 5K HERE.

BUT here are a few tips on getting you on your way to taking part in your local Parkrun or solo 5K.
1. Be Consistent
You don't have to rack up the miles as if you were a pro or undergo a brutal training regime to take part in a park run or a 5k race, but it's a good idea to have some consistent training under your belt. The amount of preparation needed depends on your fitness levels or personal goals. Remember park run is for everyone so you don't have to run the whole distance but if you want to, consistent training is key. Anyone new to running will generally need to build themselves up over 6-8 weeks, ideally getting out for a run 2-3 times a week. Remember - your training doesn't have to be record-breaking, just consistent and regular! To help why not download our handy training log to keep track of your runs and any cross-training you do too!
2. Try To Run 5K Solo Beforehand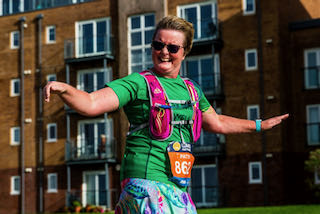 By running 5K alone before turning up to a race it's likely you'll feel more confident if you've covered the 5k distance before. If you're new to running, then it's best to start with intervals of walking and running. Over time you should aim to gradually increase the length of the running segments and reduce the length of the walking segments to build up to completing a continuous run. Once you're able to run for 30 minutes continuously, you should be 5k ready.
3. Listen To Your Body
Being ready to run 5k you need to ensure that you are illness and injury-free. Lots of runners are determined on starting a race rather than listening to their bodies. By heading to the start line with a nasty cold or you're a persistent niggle you'll be risking your health and almost guarantee a poor performance, delayed recovery, and possible DNF.
4. Believe In Yourself!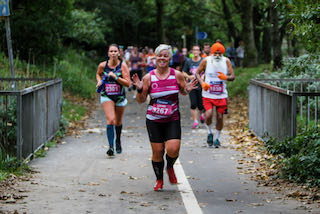 Self-belief and a positive mental attitude go a long way and have a significant impact on your performance. Everyone is different and there are no hard and fast rules on how many miles or how much training you need to do before taking part in your first 5k. Sometimes you are the best placed to gauge your abilities. So trust your gut instinct. When you feel confident and ready to tackle a 5k, then most likely, you are!

Check out our series of VIRTUAL EVENTS aimed at helping you achieve your goals and keeping you motivated! All of these events can be completed over time and at a pace that suits you!