As West Wales' biggest road race gets closer, runners are starting to feel the excitement of the long-awaited Risk Kitchen Llanelli Half Marathon. Despite needing to postpone the event last month due to severe weather in the region, thousands are expected to take part in the race on Sunday, March 8th, 2020.
Here you will find the complete low down on everything about event, from; where to park, how to avoid delays, key timings and much more!
Where is the start?
Starting and finishing at the home of the Scarlets rugby team, the Parc Y Scarlets stadium is perfect for athletes preparing for the big race as well as spectators cheering on their loved ones!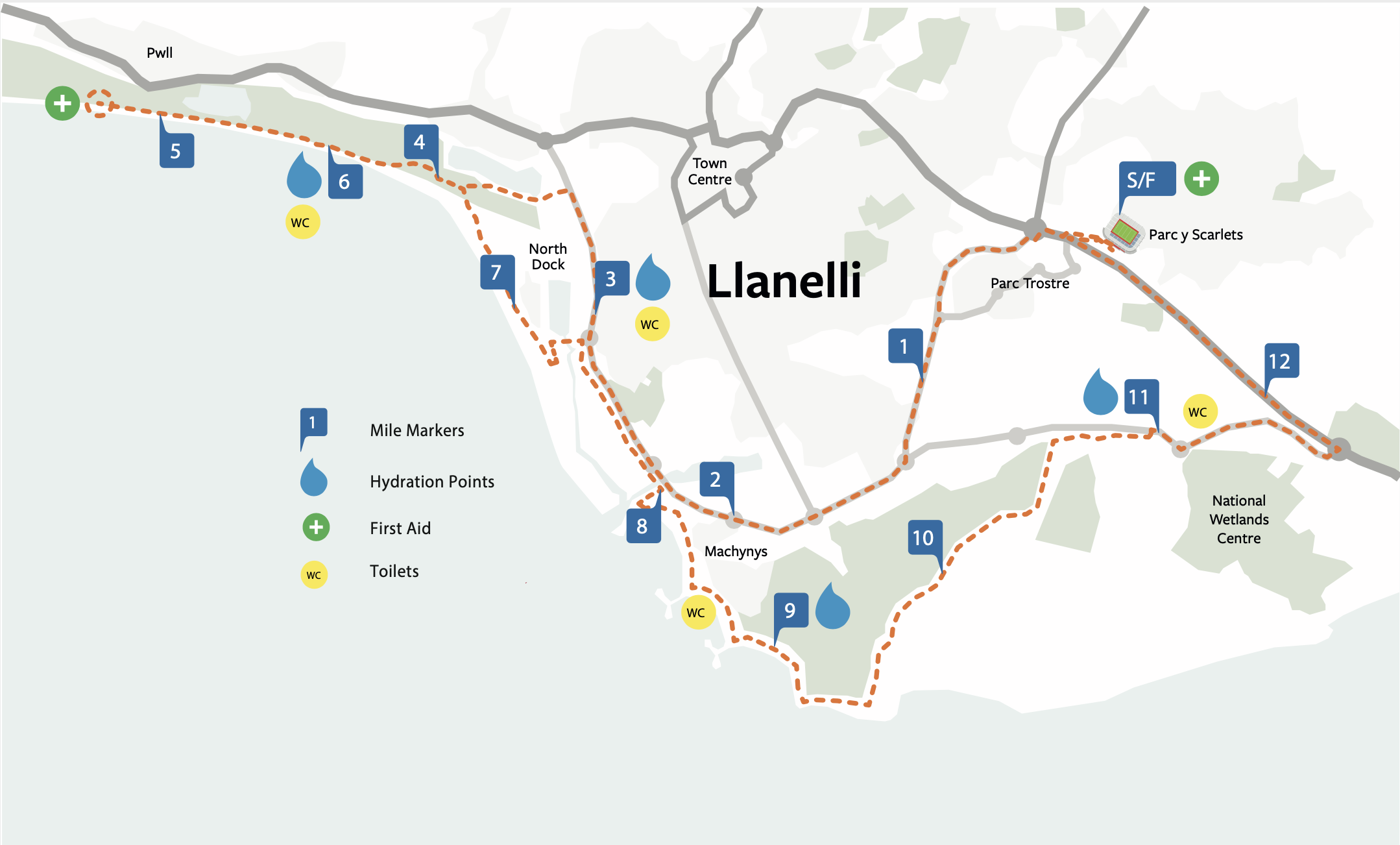 Need to know
Race facilities will be open from 7.30am, where runners will find everything they need, from race massage, information & gel collection point, baggage lorry, toilets and catering facilities. Toilets & water stations will be located across the route, so runners won't be caught short.
Road closures
The Risk Kitchen Llanelli Half Marathon is a fully closed road race, so residents and participants are advised to plan their trip well in advance. Car sharing is encouraged to reduce congestion, delays and carbon emissions. There will be a number of roads affected, and road closures will be in force from 8.30am. To find out more go to: https://bit.ly/3a07k7d
Where to park?
Stadium parking is situated opposite the ground and is signposted. Anyone travelling by car will be able to access the stadium via the underpass allowing everyone to safely get to the start area.
What to expect
You can expect to see some of the best athletes around including Welsh champion Dewi Griffiths, who was (until last year), the second quickest marathon runner in the UK behind Sir Mo Farah. Dewi is looking to put a year of injury behind him as he prepares for the Virgin Giving London Marathon in April.
David Martin-Jewell said:
"We are very excited to be welcoming Dewi Griffiths to this year's race heading up a fantastic elite field of runners this year. Our current male record for the Llanelli is 65:14 and set by Matt Clowes, closely followed by the female record of 74:21 by Caryl Jones.
Given the year Dewi has had, I will be keen to see how he gets on. Being able to help him build on his training, with what is a demanding course, should help him work out where he is in terms of performance for London"
Many runners lining up will be raising money for good causes or the races' headline charity Kidney Wales. While others will be aiming for a PB, taking part in the corporate challenge or getting into the spirit by wearing their best fancy dress.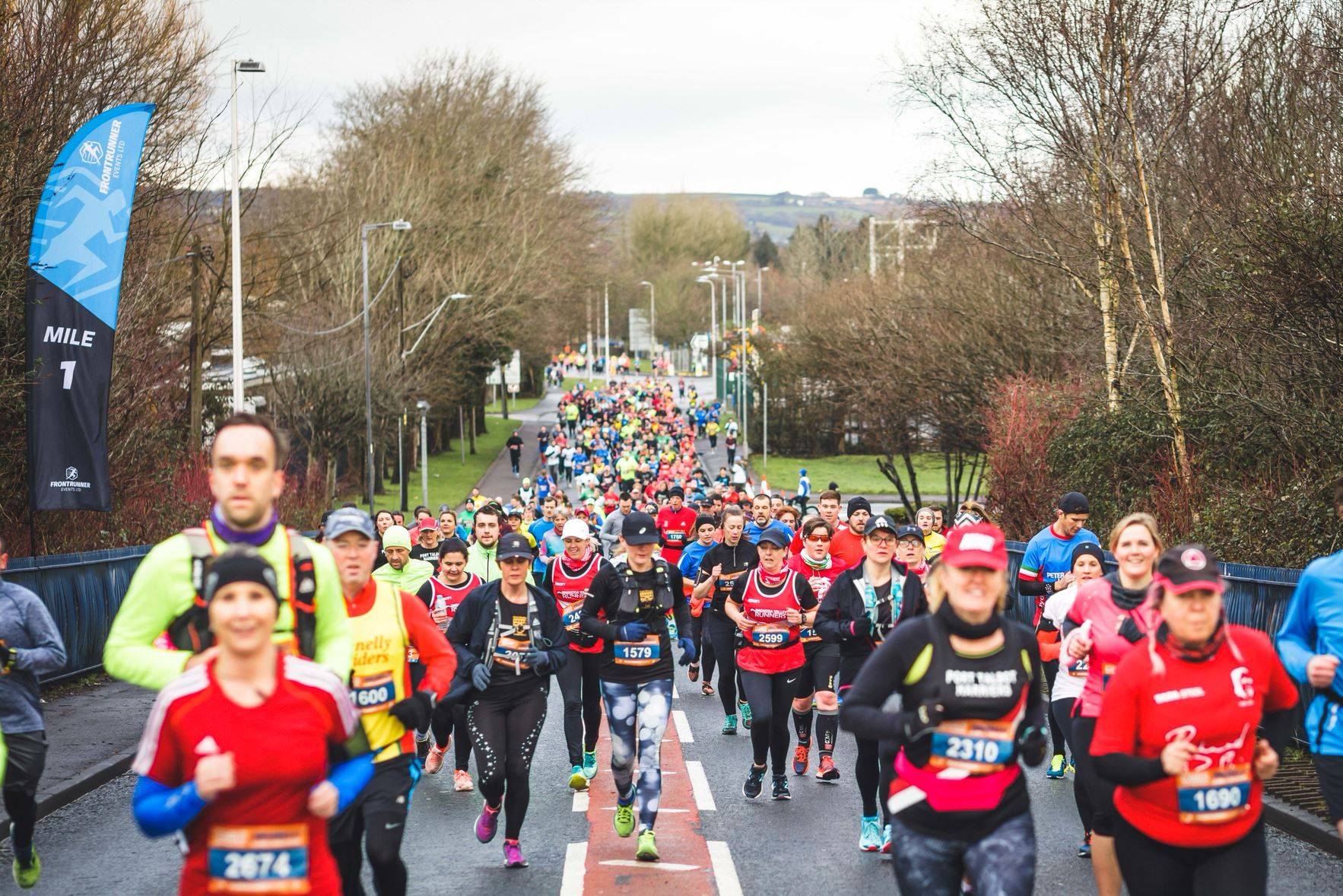 Pacers
Participating athletes will be pleased to know that there will be a team of race pacers supporting the event. All pacers are part of the race check team and will be on hand helping runners hit their target time. Keep an eye for them and stick with them best you can – they will be the ones wearing bright pacer tee shirts.
Baggage
Runners are being advised to avoid bringing a bag, but if they must, ALL bags must be clearly labelled using the bag tag from your Race Pack. The baggage lorry will be at the East Stand car park of Parc Y Scarlets and opens from 0730.
Route & Timings
The race will start at 9.00am from outside of Parc Y Scarlets. The route takes runners on fully closed roads along the coastal link road to Sandy Water Park. Runners will then join the beautiful Millennium Coastal Path to Pwll where they will turn to head back towards Parc Y Scarlets along the coastal path. Runners will pass Machynys and the wetlands conservation area, before returning to the stadium.
Key race day timings:
07:30: Events facilities & bag drop opens (Owens Lorry East Stand Car Park)
08:30: Road closures commence
08:30: Runners enter start pens
09:00: Race begins
10:04: Male winner expected
10:14: Female winner expected
11:00: Winners presentation
14:00: All roads re-open
15:00: Event closes
Water
The event is aiming to reduce single use plastic and is trialling bottle free water stations. Compostable cups will be available; however, this will be a challenge for volunteers and staff so runners are being advised to be patient, respectful and to run the way they train – so bring water bottles or hydration packs to be refilled where needed.
Spectating
Spectators are welcome all along the course but the best place to watch family or friends would be at Parc Y Scarlets or the Discovery Centre in North Dock (but don't forget those road closures at 8.30am!) Spectators are welcome to bring their furry friends on the route, as the stadium grounds are restricted to assistance dogs only (please note all dogs must be on a lead across the course).
AppTastic
Anyone wishing to track their friends or family can do so via the brand new App, Just find: Front Runner Events (available on Apple: https://apple.co/2HVK5is or Android: https://bit.ly/2PlkTpW) Runners will also find this useful to view their results, see the interactive map, view photos and more!
Volunteers
Events like these require a lot of people, time and effort to pull it all together, which is why being a Racemaker is such an important part of race day. Anyone wishing to be more than a spectator and help make a difference, can get in touch with the team via the website: www.frontrunnerevents.co.uk
Need to know more?
To find out more head to the website to download the Official Race Day Guide for top tips, do's and don'ts and important safety information for the day: www.llanellihalf.co.uk Stay ahead of all the news as it happens by following Llanelli Half on the usual social media outlets: #RunElli #BeYourBest